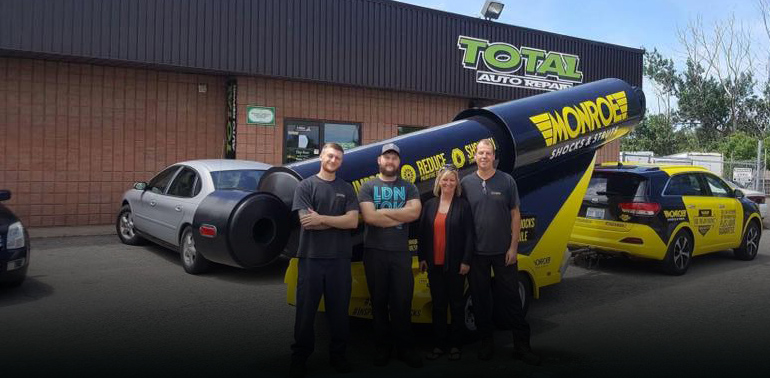 Niagara's Most Trusted Auto Repair Facility
---
WE DIDN'T GET TO BE NIAGARA'S MOST TRUSTED AUTO REPAIR FACILITY OVERNIGHT. IT TOOK A LOT OF TIME AND DEDICATION TO GET TO WHERE WE ARE. WE HAVE SUCCEEDED DUE TO OUR HIGH CALIBER OF QUALITY WORK, FRIENDLY SERVICE AND AFFORDABLE RATES.
Our Team
---
Dave, Owner
Total Auto Service began in 1999, as a small two bay shop located on Carlton Street in St. Catharines. As a family owned and operated business that provided complete auto repair, we soon became known as a personable and honest business that operates with integrity and provides nothing but the best work. Today, we still maintain our family owned values and integrity for honest, reliable work, as we graciously expanded to our current location at 135 Cushman Rd., Unit B, St. Catharines Ontario. We continue to remain the go-to place for those in the area who appreciate our work, and have heard about our service.
Aaron, Mechanic
Total Auto welcomes Aaron to the team. Aaron has more than 4 years experience in the automotive repair industry. Aaron's dedication and hard work is seen each day with a drive to continually learn and excel in the field. Aaron's passion for cars continues off the clock as well as working on muscle cars in his spare time is what Aaron enjoys the most. Total Auto Repair is proud to have Aaron on the team.